Wake Up CBD Gummies
$38.00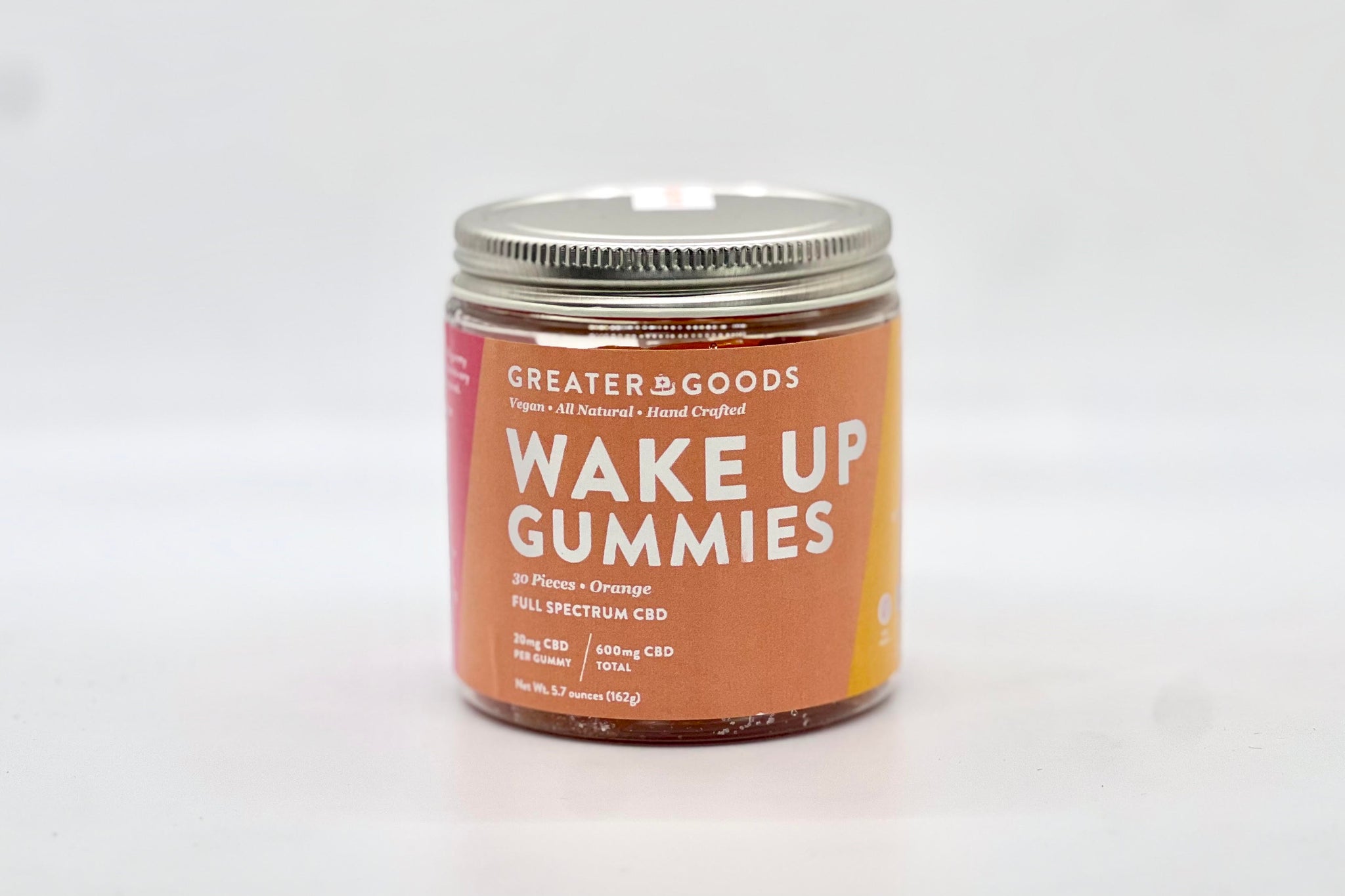 Greater Goods Wake Up Gummies are made for the go-getter who needs a little pep in their step and a boost to their morning. This energy support formula will help you conquer the day.
In addition to CBD, these gummies contain Cordyceps and Vitamin B12. Cordyceps may help reduce fatigue, boost strength, increase libido, fight inflammation, and more. Vitamin B12 plays a key role in many aspects of health and may benefit bodily function by boosting energy and improving memory.
These gummies are 100% vegan and gluten-free, made with USDA Certified organic hemp from East For Cultivars, and have a delicious blood orange all-natural flavor. These full-spectrum gummies contain 20mg of hemp-derived CBD per gummy, 100mg of Cordyceps, and 1mcg vitamin B12.
Ingredients: Cane sugar, glucose, pectin, pea starch, sodium citrate, citric acid, natural flavor, food color from natural fruit juice, USDA certified Oregon hemp oil, Cordyceps mushrooms, vitamin B12, lactic acid.