Res-Q-Derm Skin Repair
$12.00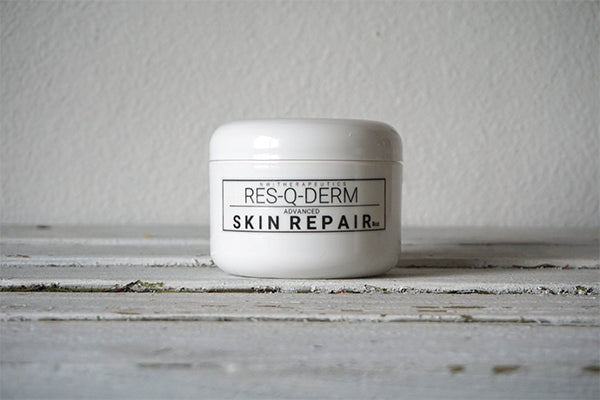 Res-Q-Derm Skin Repair is an extremely concentrated ointment for skin conditions such as eczema, cracked heels, split fingers, lacerations, burns, scabbing, scarring and wound care. Our secret weapon for skin regeneration is our unrefined shea butter from the Karite trees of Africa. This buttery superfood for the skin is rich in vitamins A, E, and F and fatty acids making it incredibly nourishing and helps protect our skin's natural oils.
Use: Apply a pea-size amount once to twice a day. Allow ten to fifteen minutes, to fully soak in.
Ingredients: Olive oil, shea butter, beeswax, and our proprietary blend of essential oils.
*These statements have not been evaluated by the Food and Drug Administration. These products are not intended to diagnose, treat, cure or prevent any disease.