Traumica Original Lotion
$30.00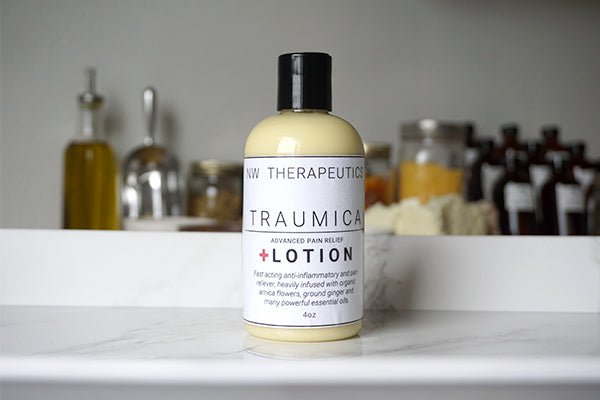 Traumica Lotion Advanced Formula, is a fast acting anti-inflammatory and pain relieving lotion. Heavily infused with organic arnica flowers and ground ginger, this deep penetrating lotion can be used as an effective natural product for arthritis, carpal tunnel, stiff joints, sore muscles, sports injuries, inflammation, bruise prevention, and many more everyday aches and pains. Traumica Lotion is a powerful pain reliever that provides a lightweight feel that is able to spread over larger areas of pain.
To use: Apply a pea size amount, topically and locally at the injury site, and allow ten to fifteen minutes to absorb in.
Olive oil, organic arnica flowers, organic ginger, shea butter, purified water, beeswax, sodium borate, and our proprietary blend of essential oils.
*These statements have not been evaluated by the Food and Drug Administration. These products are not intended to diagnose, treat, cure or prevent any disease.