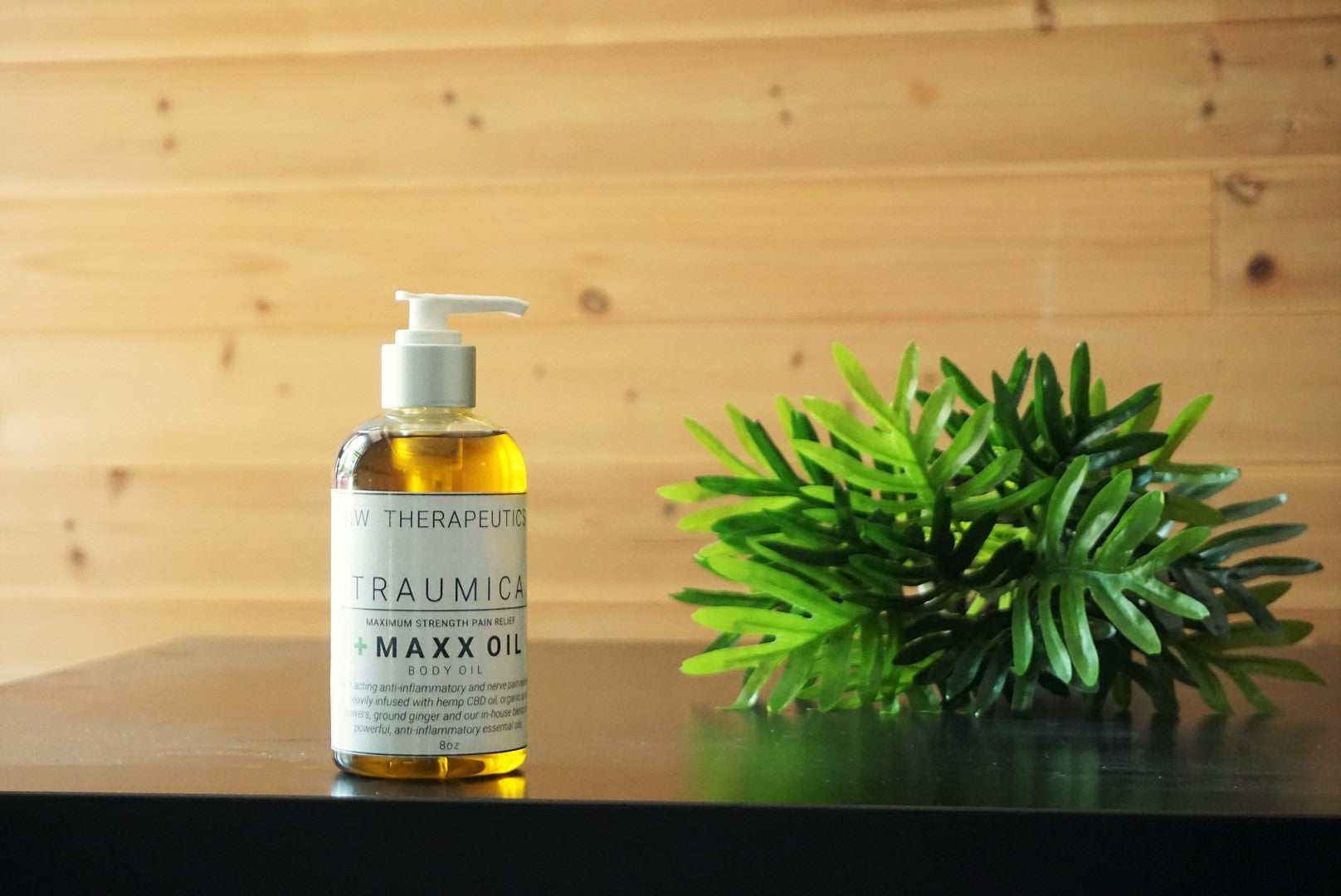 Our therapeutic-strength, Traumica Maxx Oil was designed with massage professionals in mind. Whether you're a professional, or budding novice, this ultra concentrated CBD oil provides a controlled glide, and enhances and prolongs the benefits of massage therapy.
Our strongest pain relieving formula combines hemp-derived CBD—an analgesic powerhouse—with Arnica flower, organic ground ginger, and our thirteen-part essential oil blend, to provide powerful anti-inflammatory pain relief. It aids in the relief of shooting nerve pain; stiff, inflamed joints; sore, aching muscles; sports injuries; tension and more! This product is an invaluable addition to any individual's pain management regimen, keeping you active and moving.
To use: Apply a small amount, topically and locally at injury site, and work in, in circular motions.
Ingredients: Olive oil, organic arnica flowers, organic ginger, cannabis sativa hemp flower (CBD 18%), and our proprietary blend of essential oils.
*These statements have not been evaluated by the Food and Drug Administration. These products are not intended to diagnose, treat, cure or prevent any disease.