Res-Q-Derm Plus Balm
$25.00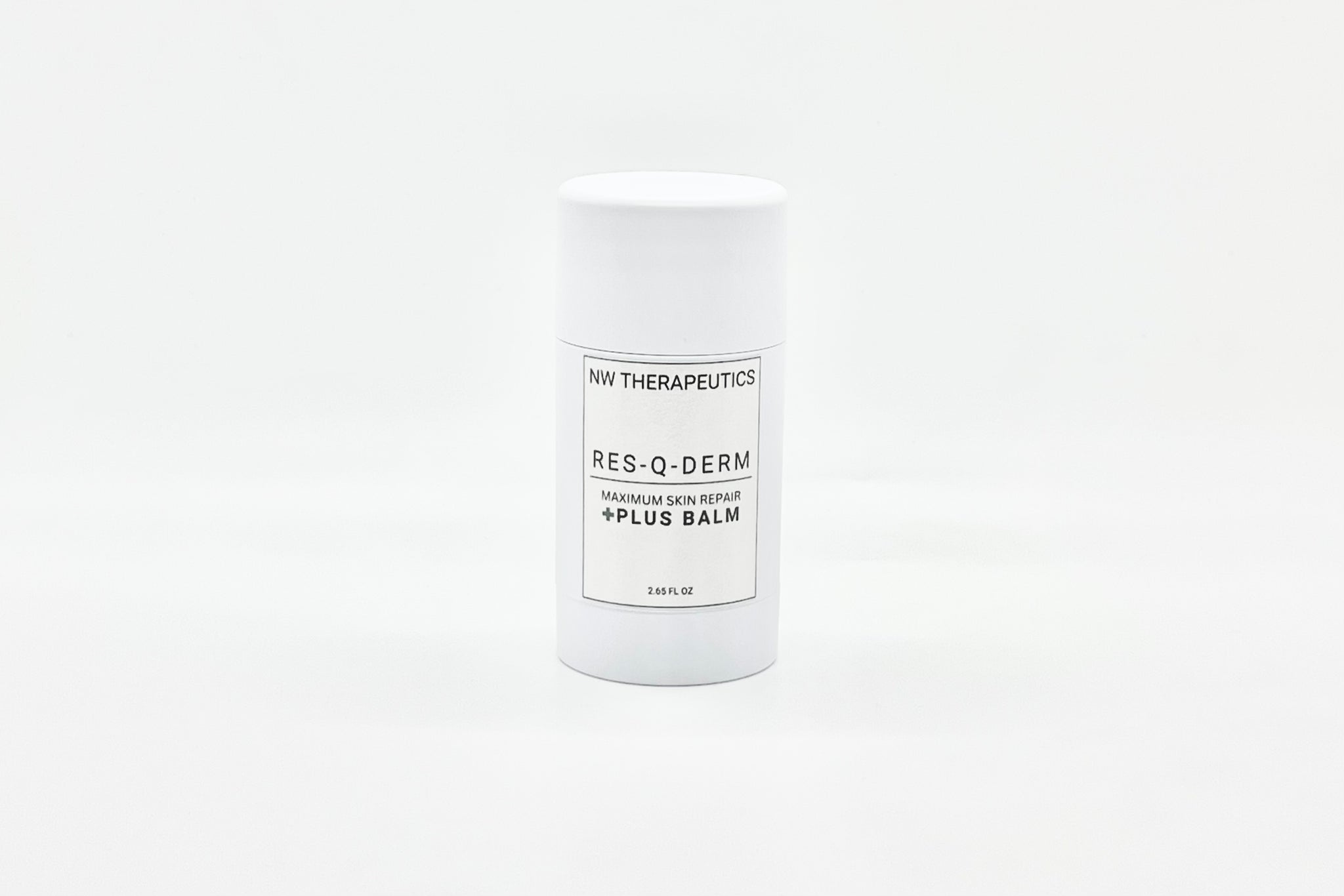 Res-Q-Derm Plus Balm is our same, great formula, now in a push stick for hands-free application! This new packaging allows you to apply to the skin without any contamination making it great for broken skin, minor wound care, scratches, tattoo care, and more! Our Res-Q-Derm Plus formula was created after much research to further the fight against eczema. We have infused our olive oil with three of the most healing herbs known in the holistic community: calendula flowers for their anti-inflammatory and skin calming properties, comfrey root for its allantoin which helps with cell regeneration, and cannabis sativa hemp oil for its anti-inflammatory and powerful anti-itch effects. These herbs combined with our proprietary blend of essentials oils, including Copaiba—a powerful antifungal and antibacterial ingredient—work to help heal the most irritated, inflamed, and painful skin conditions.
Use: Rub product on intended area until fully covered. If you're concerned about oil stains we recommend rubbing product in with hands to spread any excess, and be sure to allow 15 minutes for product to soak in.
Ingredients: Olive oil infused with calendula flowers, comfrey, cannabis sativa hemp oil CBD, shea butter, beeswax, and our proprietary blend of essential oils.
*These statements have not been evaluated by the Food and Drug Administration. These products are not intended to diagnose, treat, cure or prevent any disease.