Hibernate Functional Mushroom Gummies
$30.00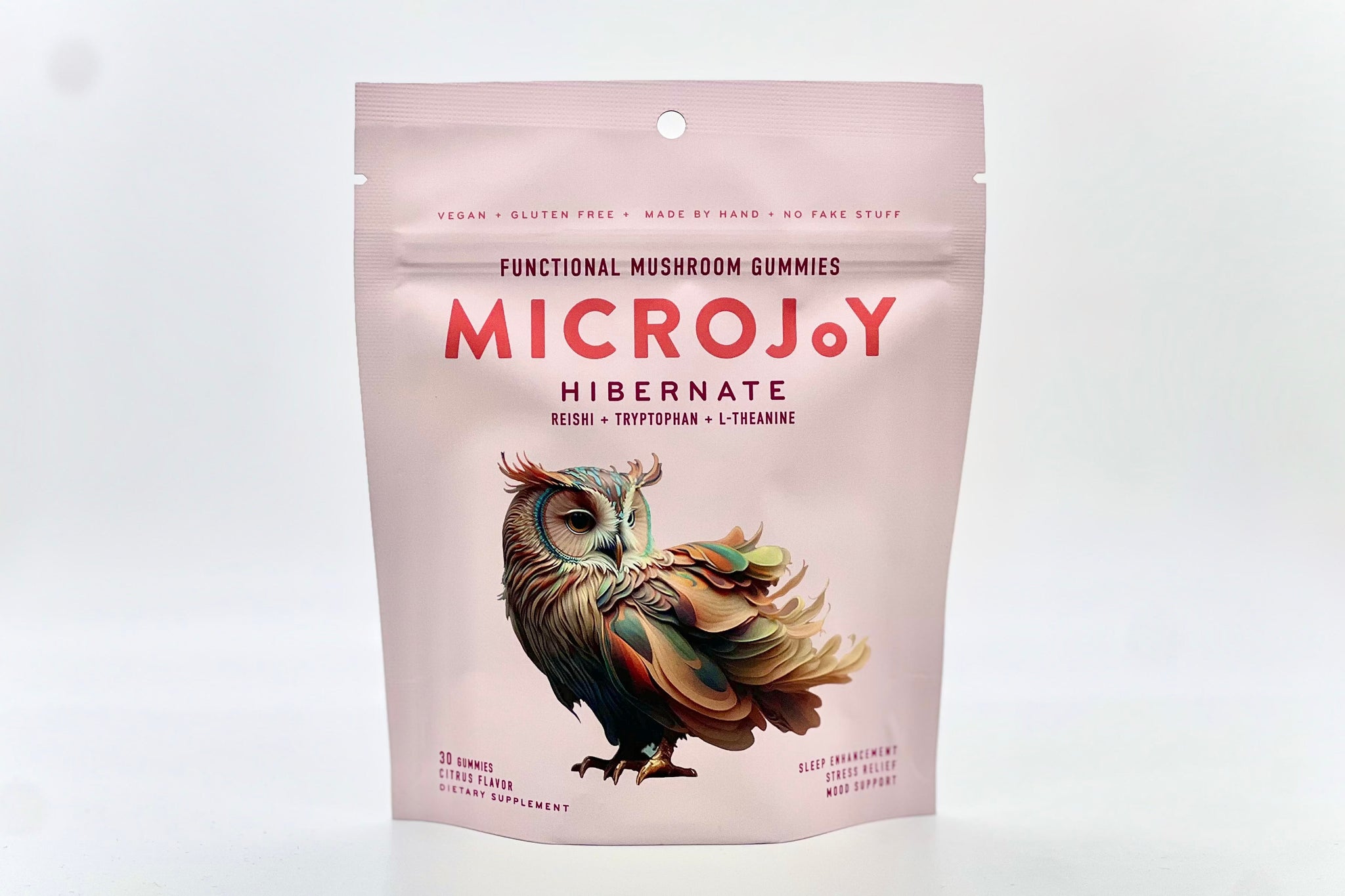 Microjoy's Hibernate Gummies will help you rediscover your joy with productive sleep and sweeter dreams. These citrus-flavored gummies are crafted with calming and hormone balancing Reishi mushrooms, sleep-inducing L-Tryptophan, and relaxing L-Theanine, leaving your brain refreshed and ready for a new day!
Benefits*
• Support of stress management and calmness
• Powerful sleep aid
• Anxiety and stress relief
• Mood support and enhancement
Ingredients: Organic Reishi Mushroom Blend Extract(Organic Ganoderma lucidum Extract, Organic Ganoderma applanatum Extract, and Organic Ganoderma tsugae Extract) 150mg, L-Tryptophan 150mg, L-Theanine 100mg sugar, glucose, pectin, pea starch, sodium citrate, citric acid, natural flavor from fruits, food color from natural fruit juice, lactic acid. 
* These statements have not been evaluated by the FDA. This product is not intended to diagnose, treat, cure, or prevent any disease. Consult a physician if pregnant or nursing, taking medication, or have a medical condition.