NW Pain Relief Bundle
$63.00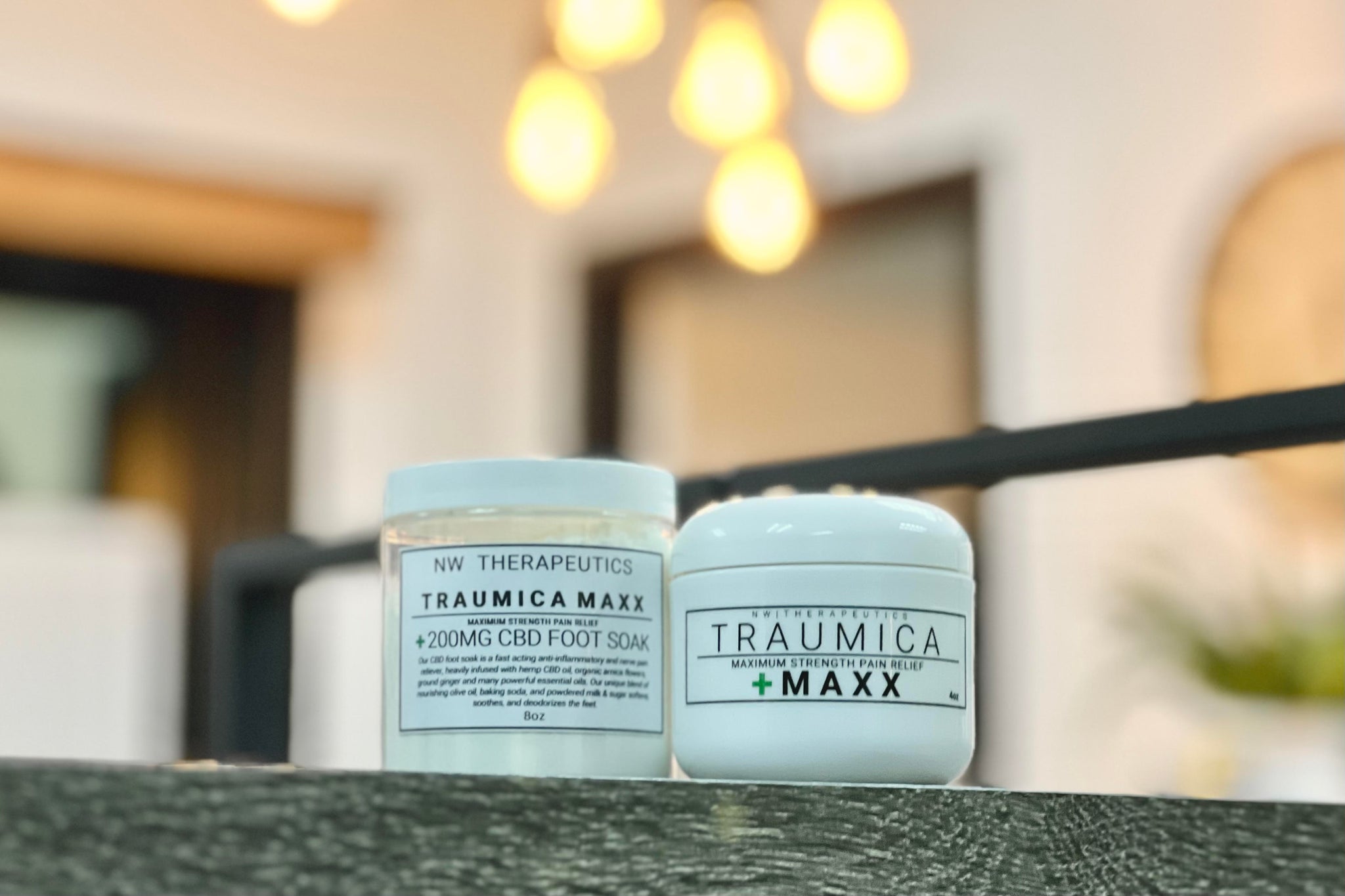 Give the gift of natural pain relief with two of our powerhouse NW Therapeutics products! Combine the topical pain relieving benefits of our Traumica Maxx Cream with our fast-acting, anti inflammatory foot soak, Traumica Maxx CBD Foot Soak.
Both products contain our unique blend of herbs including arnica flower, ginger root, and full-spectrum CBD hemp flower; and our proprietary blend of essential oils for maximum anti-inflammatory and analgesic benefits—exactly what your body needs after an exhausting day! Our Traumica Maxx cream is designed for topical and targeted pain relief; whereas our foot soak is designed to be absorbed into the frets pores and for all over pain relief.

Both products effectively help soothe aching muscles, hydrate the skin, relieve nerve pain, and more! And they are even better when used in conjunction. Enjoy a 15 minute foot soak followed by cream applied topically and locally where the pain is for hours of relief.
(Bundle includes a Traumica Maxx 4oz cream and a Traumica Maxx Foot Soak for a $4 savings before discounts!)