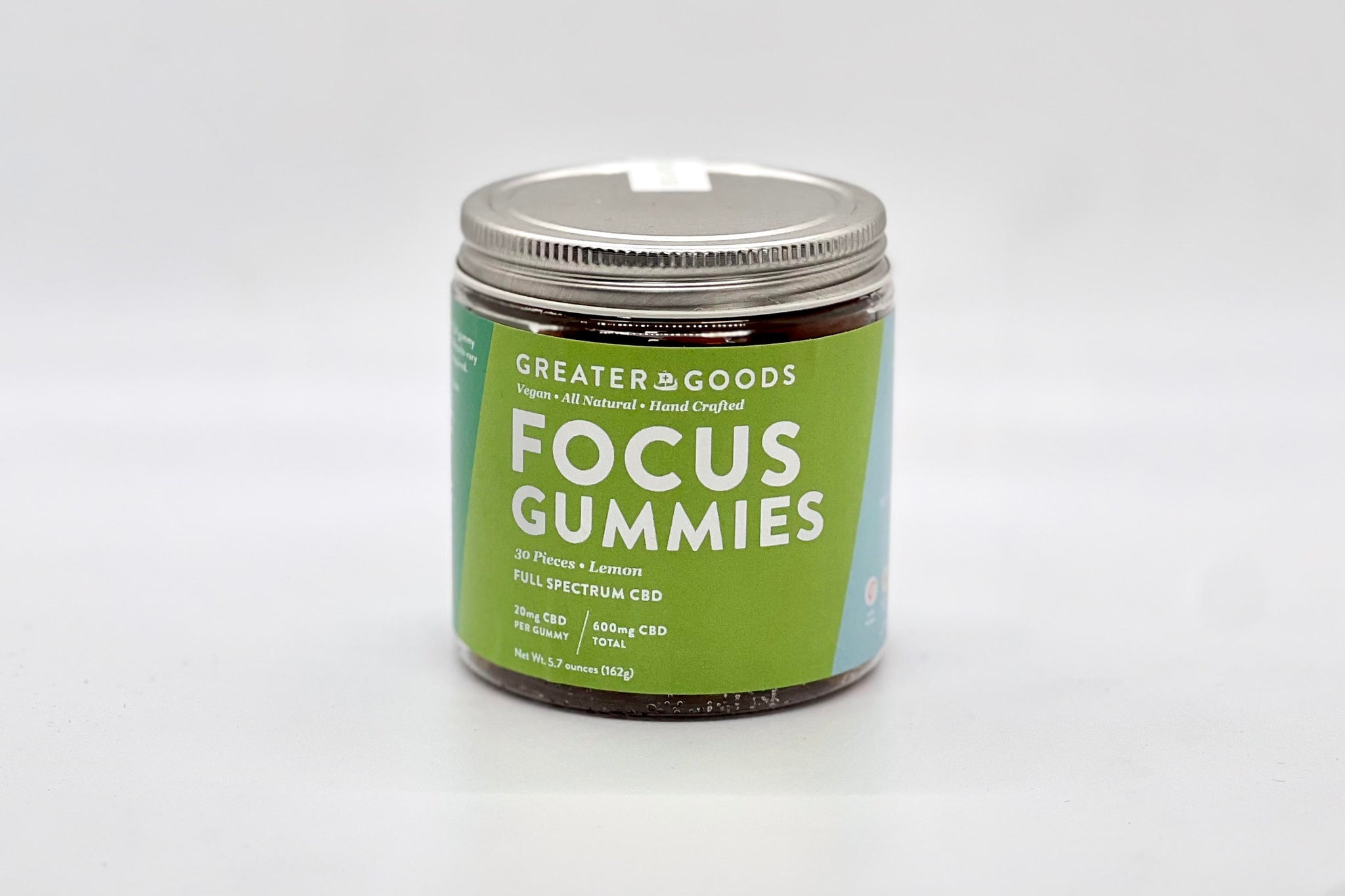 Greater Goods Focus Gummies are made for every foggy brain, tired soul, and daydreamer who needs a boost of clarity with the assurance of a peaceful and calm mood.
In addition to CBD, these gummies contain Lion's Mane and L-Theanine. Lion's Mane contains bioactive substances that positively affect brain health, emotional regulation, nerve cell recovery, reduced inflammation, and more. Moreover, L-Theanine is beneficial in relieving stress, improving mood, and improving sleep quality.
These gummies are 100% vegan and gluten-free, made with USDA Certified Organic hemp from East For Cultivars, and have a delicious lemon all-natural flavor.These full-spectrum gummies contain 20mg of hemp-derived CBD per gummy,100mg of Lion's Mane, and 75mg of L-Theanine.
Ingredients: Cane sugar, glucose, pectin, pea starch, sodium citrate, citric acid, natural flavor, food color from natural fruit juice, USDA certified Oregon hemp oil, Lion's Mane mushrooms, L-Theanine.