Blueberry Cobbler Hempwix Candle
$25.00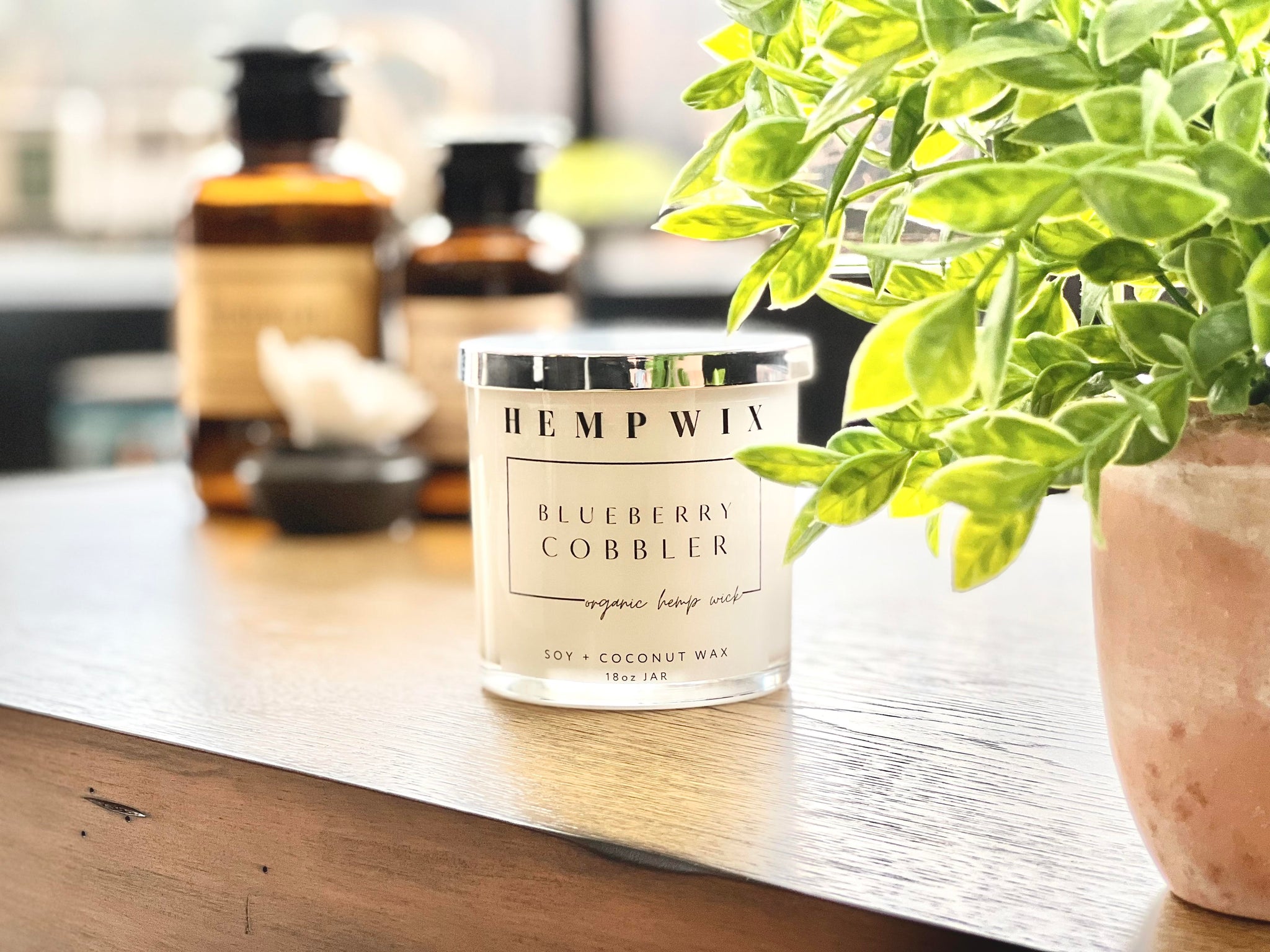 Bring home the comforting smells of a freshly baked blueberry cobbler with this Hempwix Candle. Sweet top notes of butter and sugar blend flawlessly with gooey blueberry and vanilla, finished off with a heavenly graham cracker crust. Get mouth-watering comfort food in every burning moment!
Hempwix is our elevated candle line, hand-crafted in our local Vancouver, Washington studio. We create them with custom blended fragrances and essential oils in small batches of 100% coconut soy wax with organic hemp wicks. Our eco-friendly candles are packaged in beautiful recycled glass jars and are phthalate-free, paraffin-free, and dye-free. 
These candles offer a slow, clean burn to the bottom. Furthermore, every candle is hand-poured, hand-labeled, and packaged by loving hands. They provide 80-100 hours of calming candlelight and fill your room with natural, calming aromas. We are proud to introduce our beautiful, environmentally friendly, non-toxic candle that will calm the mind and delight the senses!