French Lavender Milk Bath
$15.00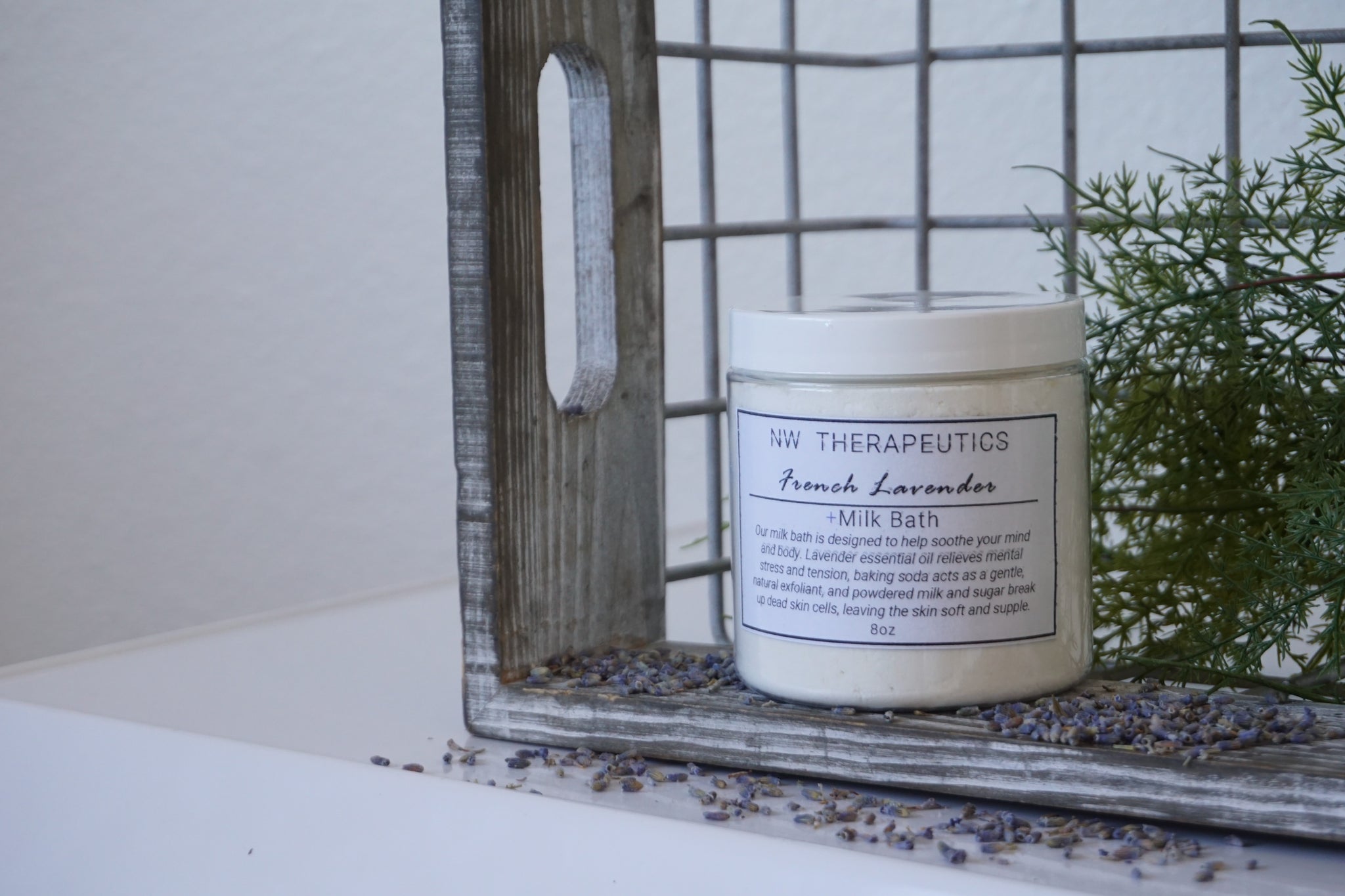 Our French Lavender Milk Bath is designed to help soothe your mind and body. Lavender essential oil relieves mental stress and tension, baking soda acts as a gentle, natural exfoliant, and powdered milk and sugar break up dead skin cells, leaving the skin soft and supple.
Use: Sprinkle 2-4 tablespoons of powder to bath water, soak and enjoy!
Ingredients: Powdered milk, powdered sugar, baking soda, and the essential oil of french lavender.