Pink Grapefruit Bundle
$25.00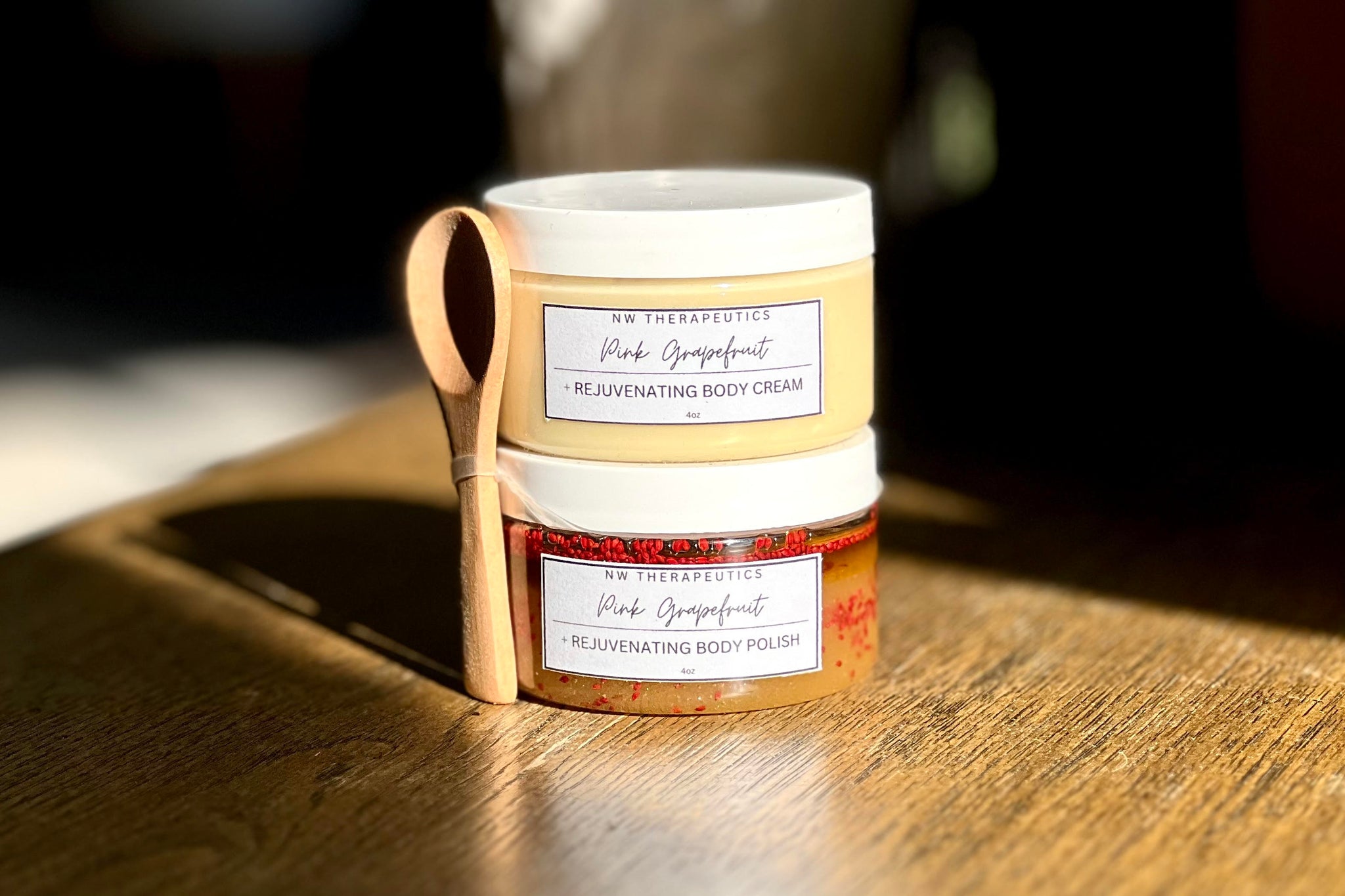 Our Pink Grapefruit Bundle is guaranteed to keep your skin soft, supple, and smelling delicious all season long! This bundle includes:
- Pink Grapefruit Rejuvenating Body Cream (4oz) is formulated with a nourishing base of olive oil, shea butter, and beeswax. We've designed this blend to hydrate the skin and lock in moisture for all-day wear.
- Pink Grapefruit Body Polish (4oz) is multi-functional and provides both smooth and hydrated skin—all in one! Organic cane sugar and cranberry seeds polish the skin, while our in-house made pink grapefruit body oil blend delivers lasting hydration and supple skin.