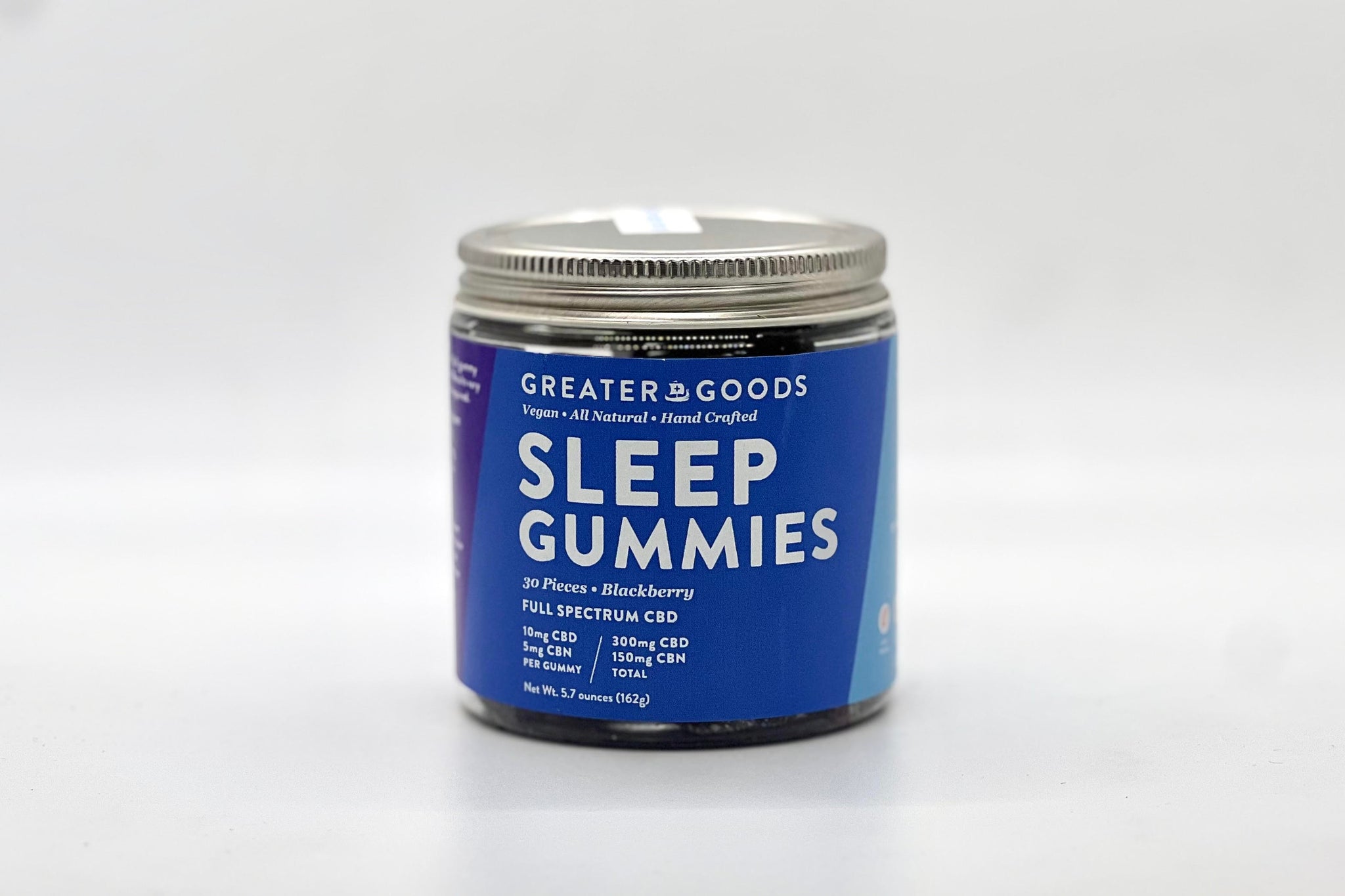 Greater Goods Sleep Gummies are made for the night owl who needs a little help reaching the bliss of dreams and the relief of a pleasant morning. In addition to CBD, these gummies contain CBN, a cannabinoid best known for its sedative properties, making it great for falling asleep and staying asleep.
These gummies are 100% vegan and gluten-free, made with USDA Certified Organic hemp from East For Cultivars, and have a delicious blackberry all-natural flavor. These full-spectrum gummies contain 10mg of hemp-derived CBD and 5mg CBN per gummy.
Ingredients: Cane sugar, glucose, pectin, pea starch, sodium citrate,  citric acid, natural flavor, food color from natural fruit juice, USDA certified Oregon hemp oil, lactic acid.