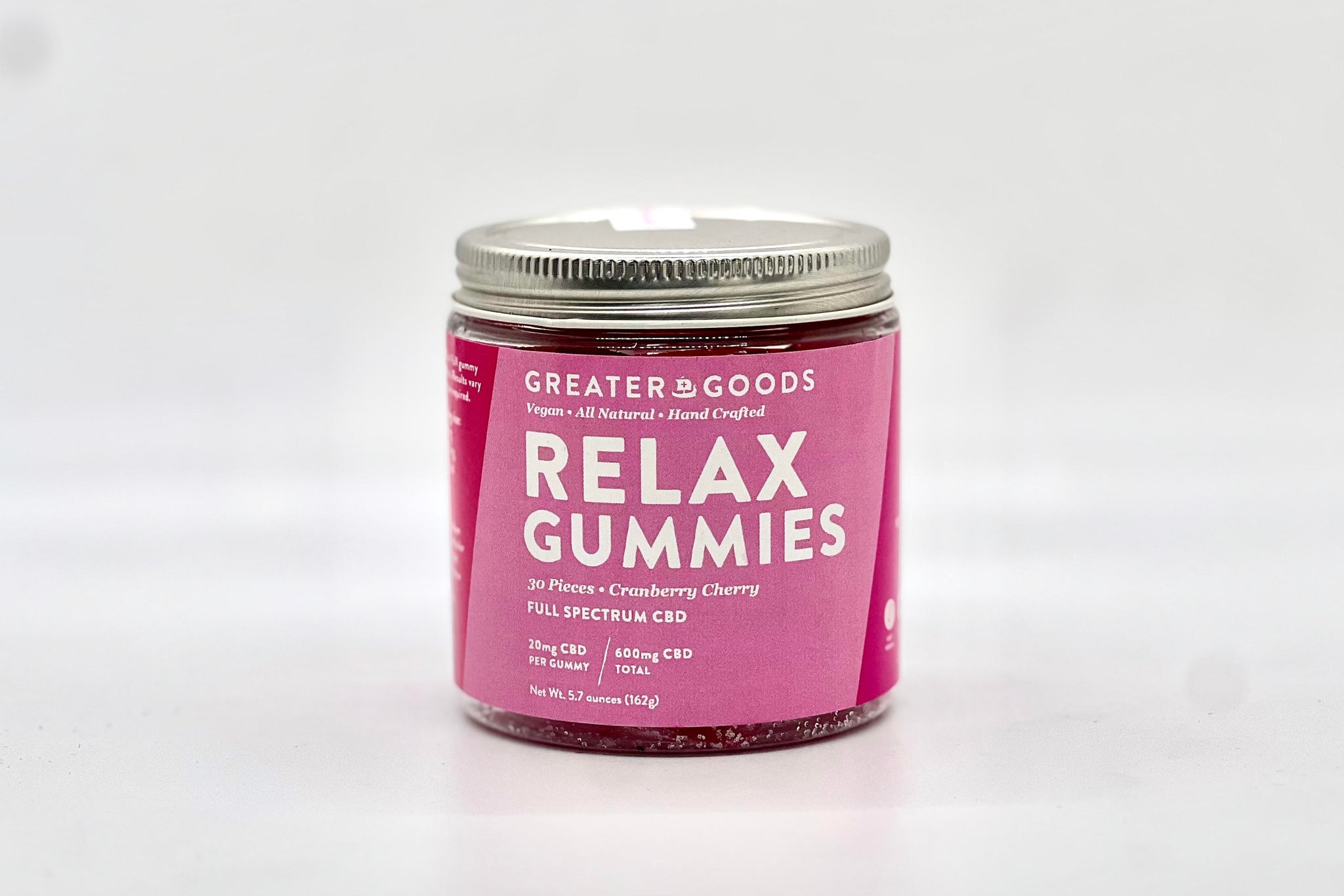 Greater Goods Relax Gummies are made for the defiant optimist who needs a friendly sidekick to keep the stress away and usher in the positivity, morning, noon and night. These gummies are 100% vegan and gluten free, made with USDA Certified Organic hemp from East For Cultivars, and have a delicious cranberry cherry all natural flavor.
These full-spectrum gummies contain 20mg of hemp-derived CBD per gummy and are offered in 100% recyclable jars.

Ingredients: Cane sugar, glucose, pectin, pea starch, sodium citrate, citric acid, natural flavor, food color from natural fruit juice, USDA certified Oregon hemp oil, lactic acid.