Redwood Reserves Menthol CBD Hemp Smokes
$3.00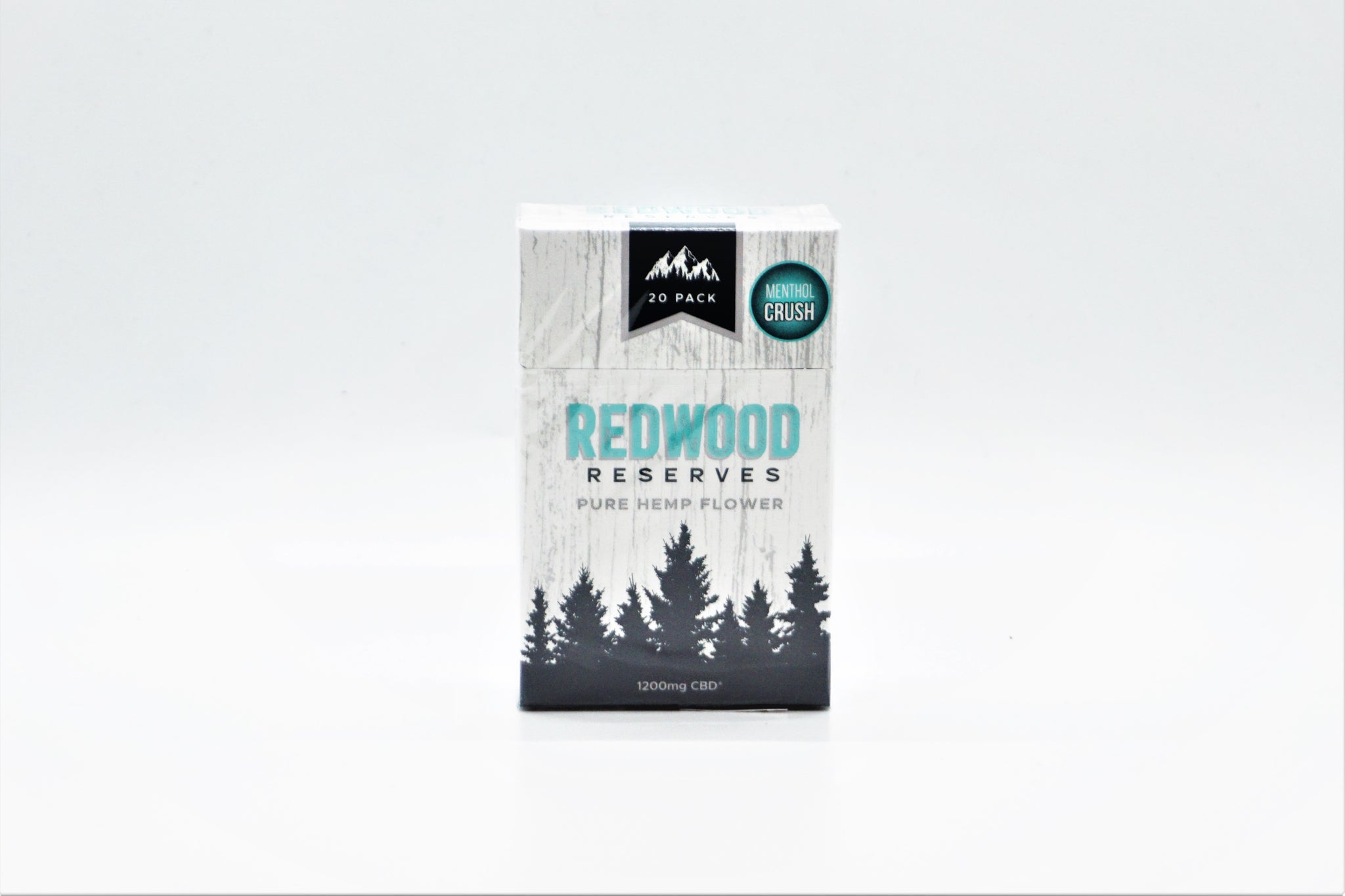 Redwood Reserves' new menthol CBD cigarettes offer a cooler chill than ever before. Their menthol hemp smokes contain the exact same all-natural, organically grown CBD flower as their original CBD cigarettes with an all-natural menthol crush in the filter. Just squeeze the filter once, and enjoy the cool mint flavor with every relaxing toke. An effective, all-natural menthol cigarette substitute to help you quit smoking and find your chill.
Redwood Reserves Menthol CBD Hemp Cigarettes are made with:
100% CBD flower – sun grown & slow cured in Willamette Valley, Oregon
0.8 grams of flower per CBD cigarette
80 – 100 mg of CBD per CBD cigarette
A soothing blend of Golden Redwood, Carolina Dream, and Wild Bourbon hemp flower
A broad terpene profile

 

for more flavor and a heightened experience
All-natural cotton filter
All-natural mint crush
NO tobacco
NO biomass
NO additives
Redwood Reserves is committed to bringing you a true craft CBD experience. Their certified 100% organic flower is grown with only sun and water, meaning no pesticides, sprays, or any synthetic chemicals make it onto their products.
Although their full spectrum CBD flower contains very little amounts of THC, Redwood Reserves makes no claims that any individual will be able to pass a drug test after using this product.