Healthy Roots PM Nite Sleep Gummies (900mg CBD)
$40.00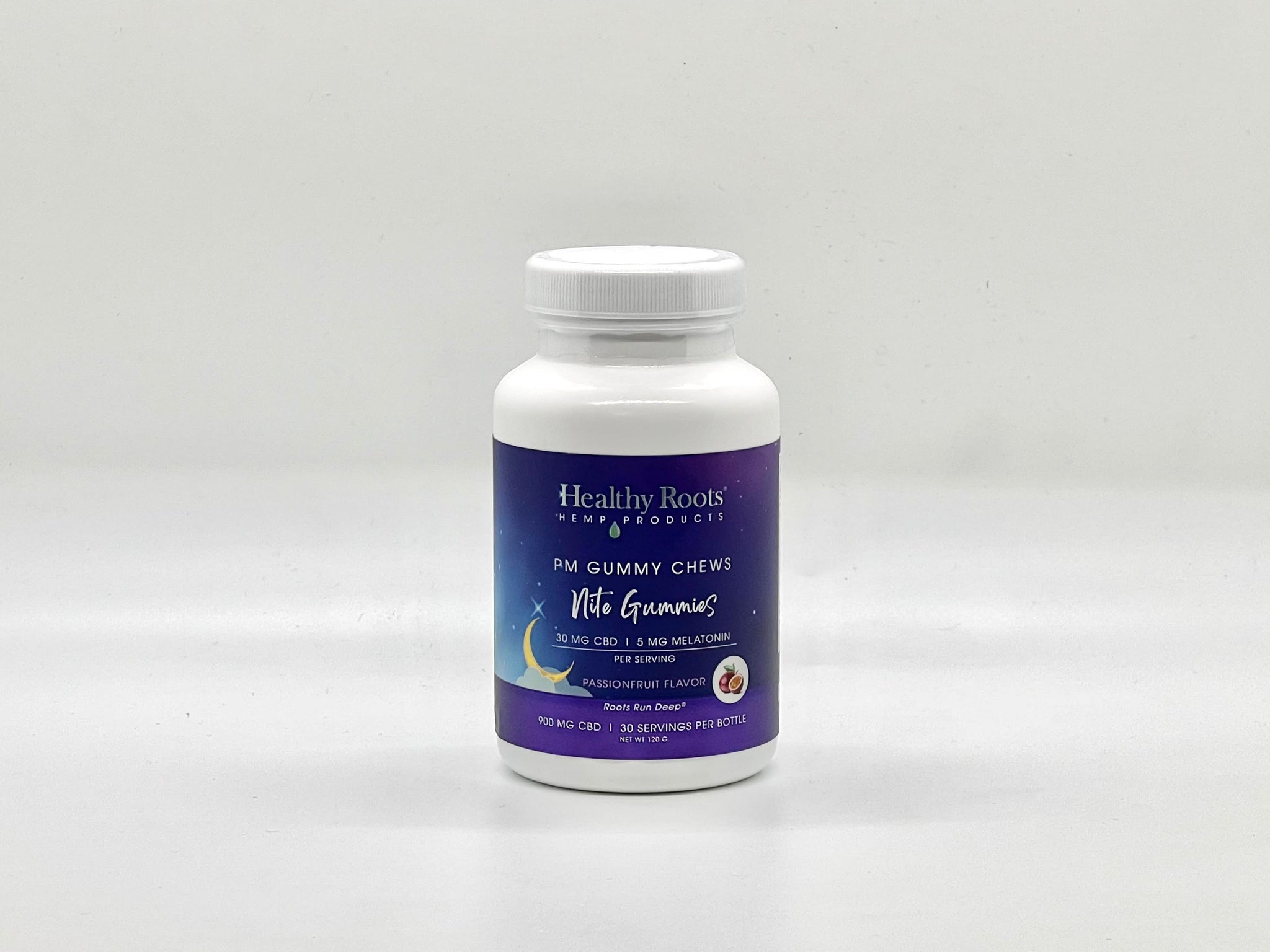 Healthy Roots PM Gummy Chews 900 MG are formulated with a unique blend of Melatonin, Passionfruit, and Pure Isolate CBD (THC-free). This bottle contains 30 servings and each serving contains 30mg of CBD and 5mg of melatonin. These gummies help you relax before bed, promote a restful night's sleep, and have you ready to take on the next day. 
Melatonin is naturally produced by our bodies to help manage sleep cycles. PM Gummy Chews may help you fall asleep faster, stay asleep longer, and wake up feeling rested.

Passionfruit is a nutrient-packed superstar found in the world's most beautiful and tropical areas. Great way to end your day with tasty Passionfruit Chew.

PM Gummy Chews are non-GMO, made with low sugar, and are free of artificial flavors, sweeteners, colors, or preservatives.

Gelatin-Free and Vegan- PM Gummies are pectin based and contain no gelatin, so they are less likely to stick to teeth than standard gelatin gummies. The gummies are available in a great-tasting Passionfruit flavor.

PM Gummy Chews are helping people around the world improve rest, sleep, mood, immune health, and brain health.