Healthy Roots Paws Full Spectrum CBD Oil 500mg
$40.00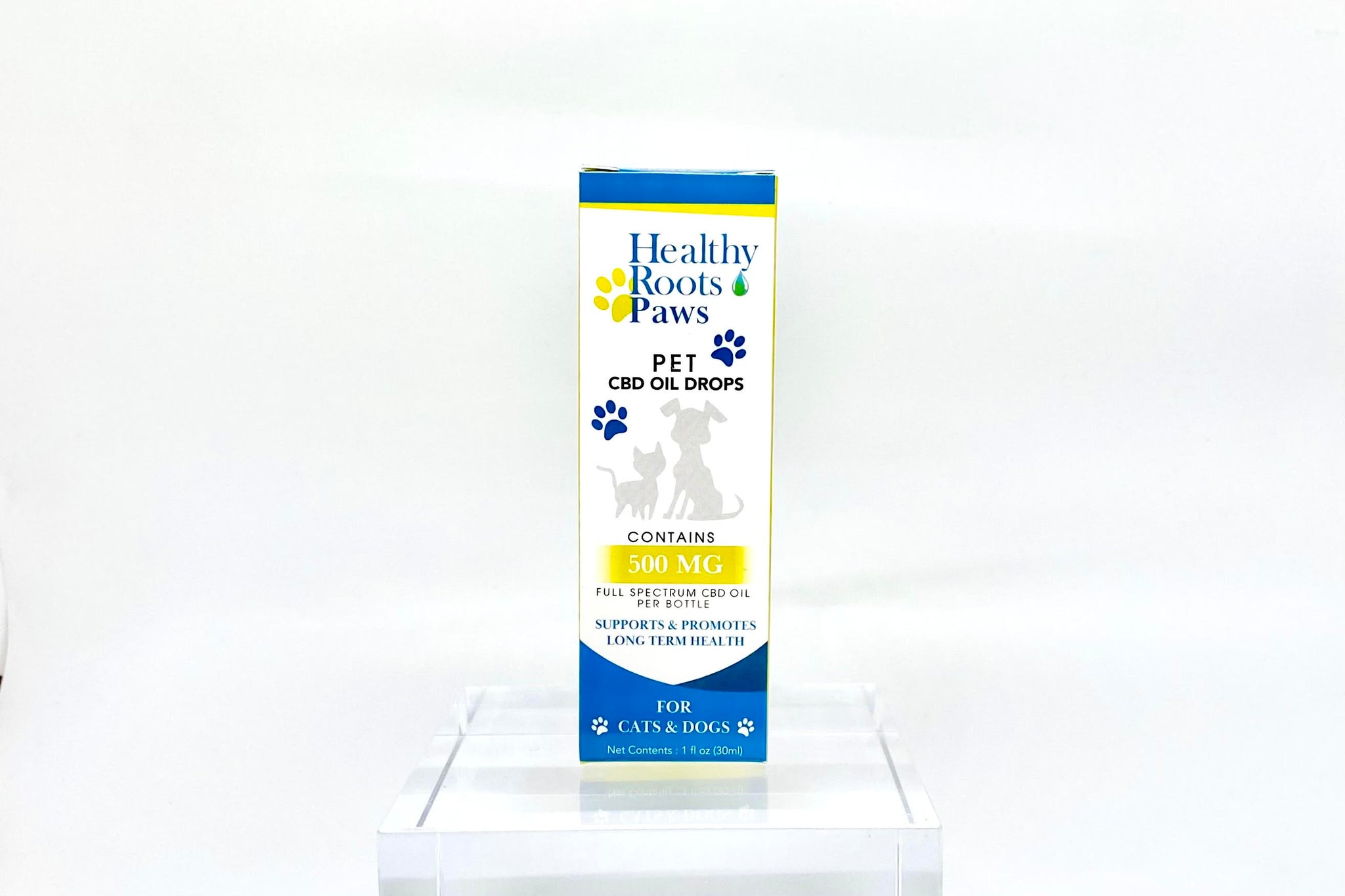 Pets deserve the same quality ingredients and processes we do!
Full Spectrum CBD Oil Tincture for Pets
Nature's remedy perfect for the larger dog breed and size. Our CBD Oil Tincture is formulated specifically for pets to help ease minor discomforts in their mood and body. Our tinctures are made with our Full-Spectrum CBD oil, combined with easily digestible coconut oil and omega 3's to help maintain good health. The CBD extract is the same premium quality that we are deeply rooted in providing in all our products. This is nature's helper when it comes to a little support for your best friend.
5-15lbs: 2-3 MG
15-25lbs: 3-5 MG
25-50lbs: 5-8 MG
50-100lbs: 8-10 MG
Use 1-2x daily