Crisp Cotton Candle
$25.00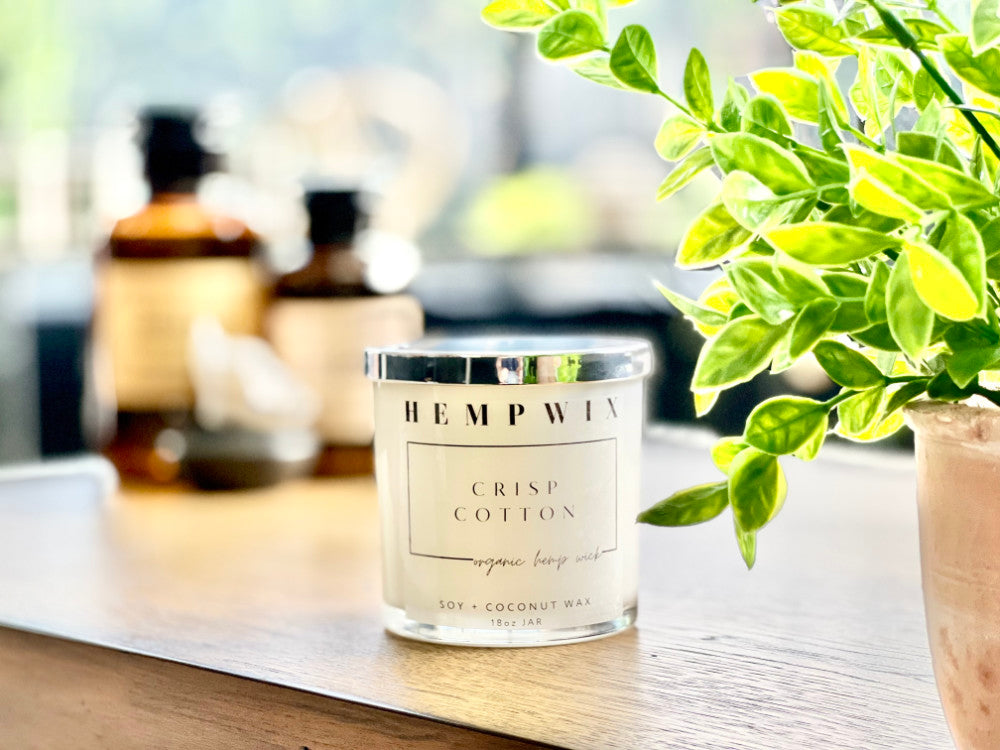 We've captured the intoxicatingly fresh scent of line-dried sheets on a sunny, breezy day. This scent begins with calming cotton blossoms with a touch of lemon and white musk, giving way to a heart of crisp linen, with just the right combination of citrus, powder, and woods.
Hempwix is our elevated candle line, hand-crafted in our local Vancouver, Washington studio. We create them with custom blended fragrances and essential oils in small batches of 100% coconut soy wax with organic hemp wicks. Our eco-friendly candles are packaged in beautiful recycled glass jars and are phthalate-free, paraffin-free, and dye-free. 
These candles offer a slow, clean burn to the bottom. Furthermore, every candle is hand-poured, hand-labeled, and packaged by loving hands. They provide 80-100 hours of calming candlelight and fill your room with natural, calming aromas. We are proud to introduce our beautiful, environmentally friendly, non-toxic candle that will calm the mind and delight the senses!