Bamboo Hemp Candle
$25.00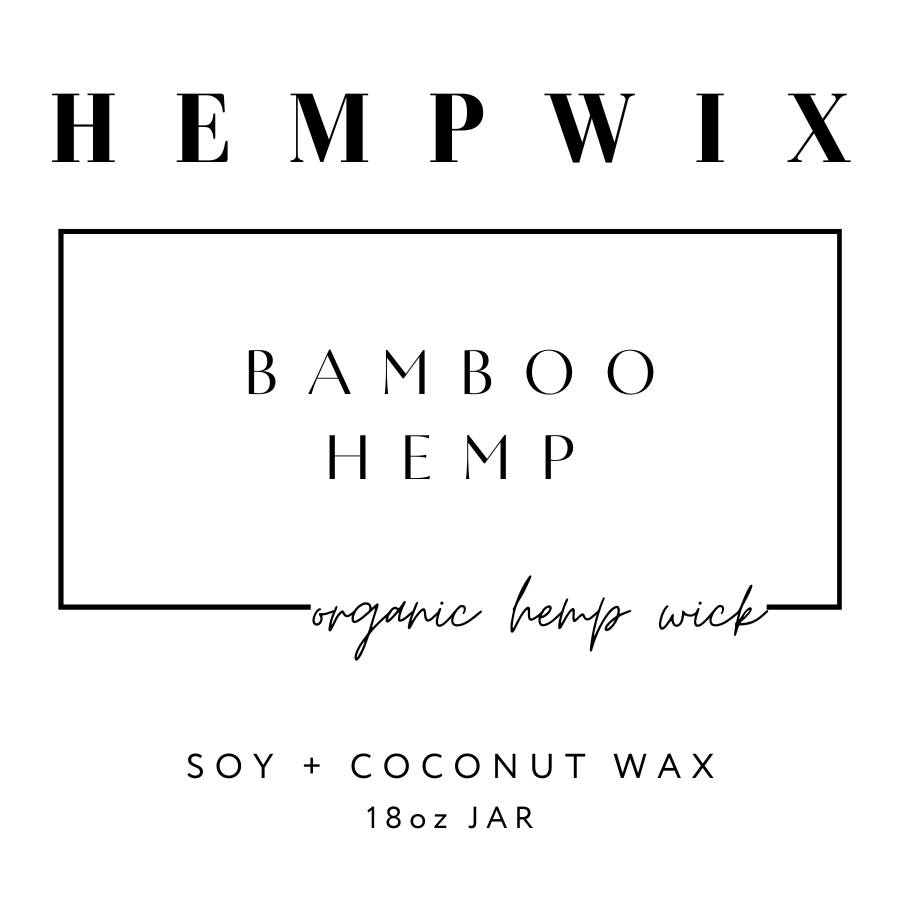 Breathe deeply and find your center with our Herboriste signature scent. With its incredibly well-balanced blend of spa-inspired scents of bamboo stalks, vetiver and patchouli essential oils, and the calming medley of undertones of hemp seeds and oakmoss, this candle will lift the mood and fill the room with its energizing scent.
Hempwix is our elevated candle line, hand-crafted in our local Vancouver, Washington studio. We create them with custom blended fragrances and essential oils in small batches of 100% coconut soy wax with organic hemp wicks. Our eco-friendly candles are packaged in beautiful recycled glass jars and are phthalate-free, paraffin-free, and dye-free. 
These candles offer a slow, clean burn to the bottom. Furthermore, every candle is hand-poured, hand-labeled, and packaged by loving hands. They provide 80-100 hours of calming candlelight and fill your room with natural, calming aromas. We are proud to introduce our beautiful, environmentally friendly, non-toxic candle that will calm the mind and delight the senses!