Traumica Maxx 200mg CBD Foot Soak
$25.00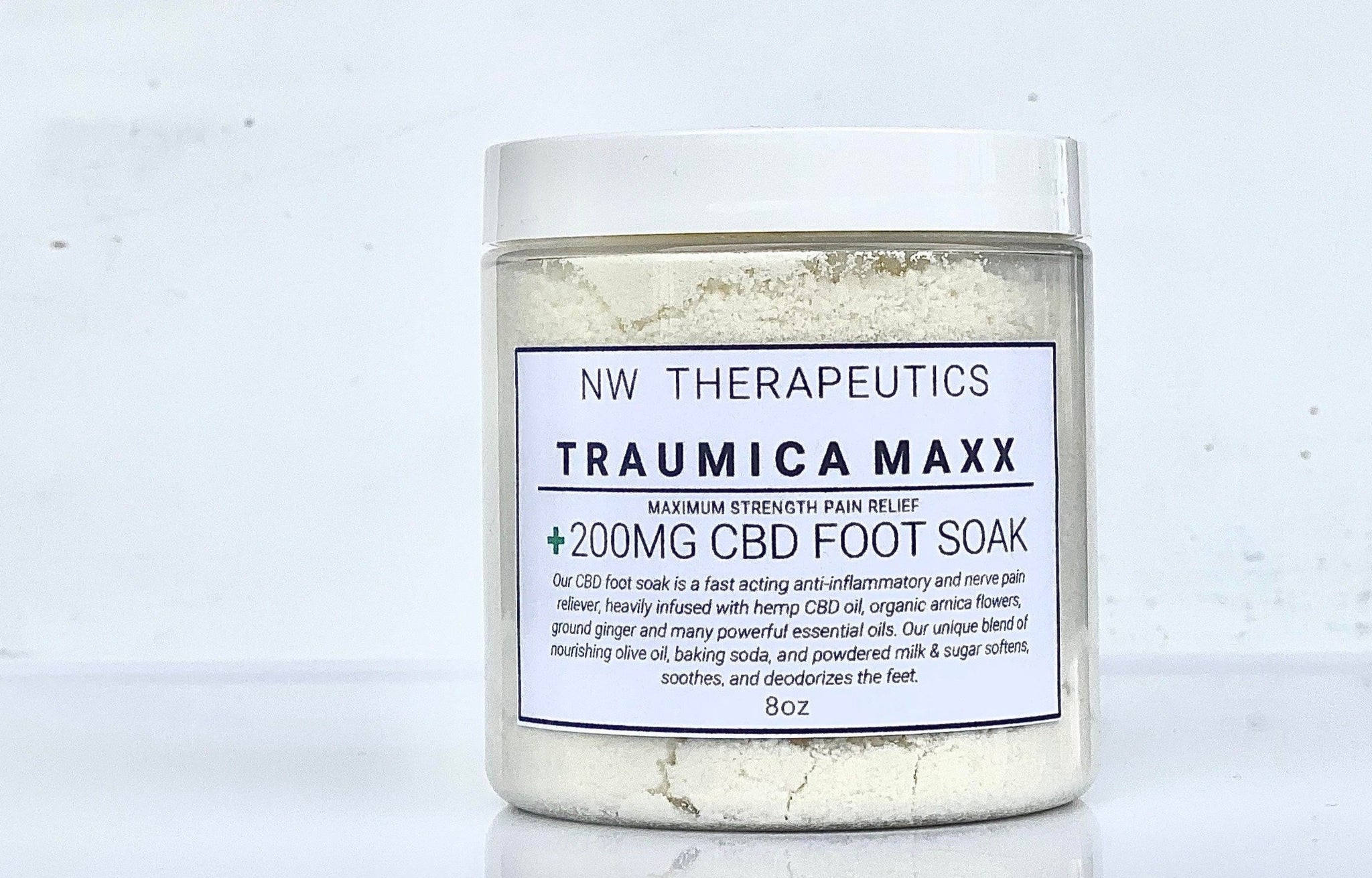 Our feet are home to some of the largest pores on the body and allow our ingredients to efficiently absorb into the system and deliver many benefits. Our Traumica Maxx CBD Foot Soak contains our unique blend of herbs including arnica flower, ginger root, and full-spectrum CBD hemp flower; and our proprietary blend of essential oils for maximum anti-inflammatory and analgesic benefits—exactly what your feet need after an exhausting day. Our foot soak is designed to help soothe aching muscles, hydrate the skin, relieve nerve pain, swelling, calluses, and helps prevent the growth of bacteria and is anti-fungal. (Product is 8 ounces).
To use: Add roughly 2 tablespoons to hot water, and soak feet for 15 minutes.
Ingredients: Powdered sugar, powdered milk, baking soda, olive oil, organic arnica flower, cannabis sativa hemp flower (CBD 18%), organic ground ginger root, and our proprietary blend of essential oils.
*These statements have not been evaluated by the Food and Drug Administration. These products are not intended to diagnose, treat, cure or prevent any disease.